"Music is the expression, encouragement is the mission!"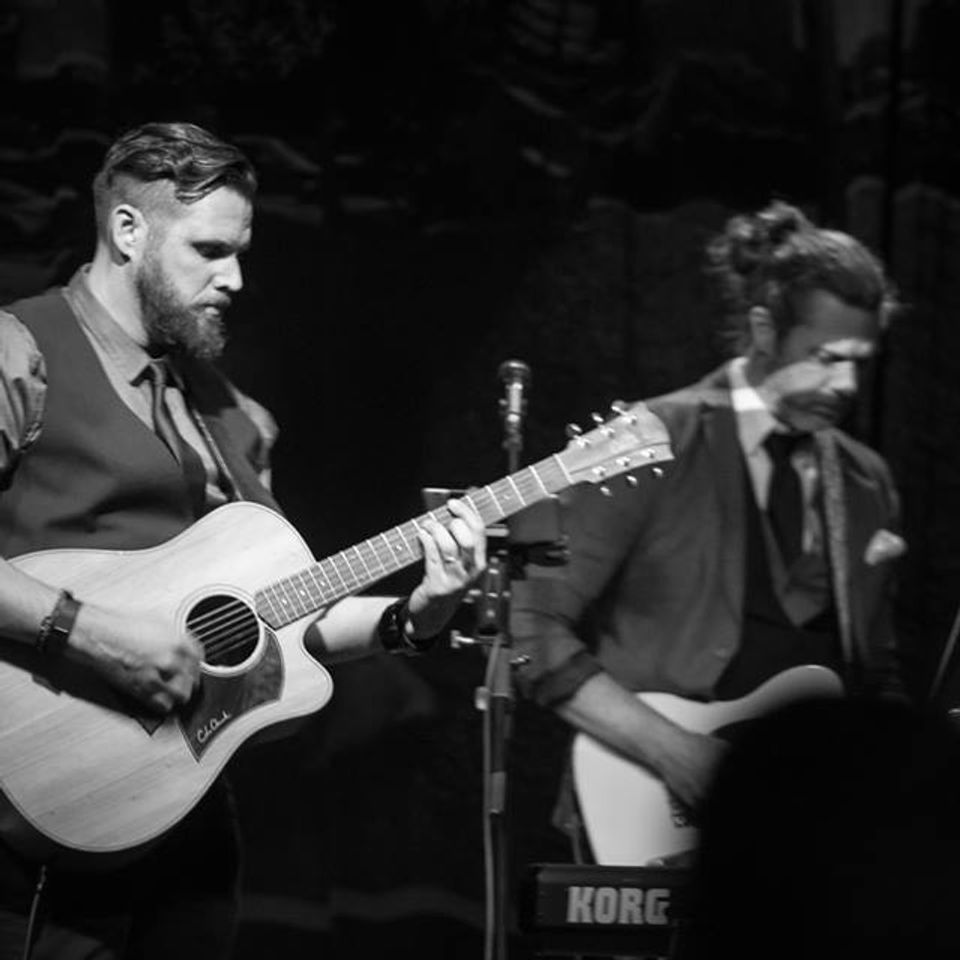 Darin & Jeremy Martin
The Martin brothers have been playing original and popular cover music for many years. Known for their unique performances, Martin Brothers Collective combines heartfelt stories and amazing harmonies to create unforgettable musical experiences.
The brothers perform as a duet and also as the "Collective", which includes Neil Brown on bass and Jaden Martin on drums... along with other talented musical friends. Though the lineup around the Martin brothers may look different at each event, the experience is always extraordinary. 
the "Collective"
On occasion the Collective also features other talented musicians such as  Steve Wood & Steven Koning (Keys), Kevin Loten & Dan Hoover (Bass), Geoff Laforet (Drums), Daniel Froese (Fiddle)... The children of the Martin & Brown families, sometimes make special appearances as well. It truly is a "collective" tribe of different backgrounds and generations, that unify together with one goal - to bring joy and encouragement to listeners through kindness, music, and story.